Bespoke Interior Design & Furniture Making
We're a close-knit team of 22 designers, makers and facilitators. We all do what we do because we're passionate about delivering remarkable interiors and furniture of the highest quality for our clients.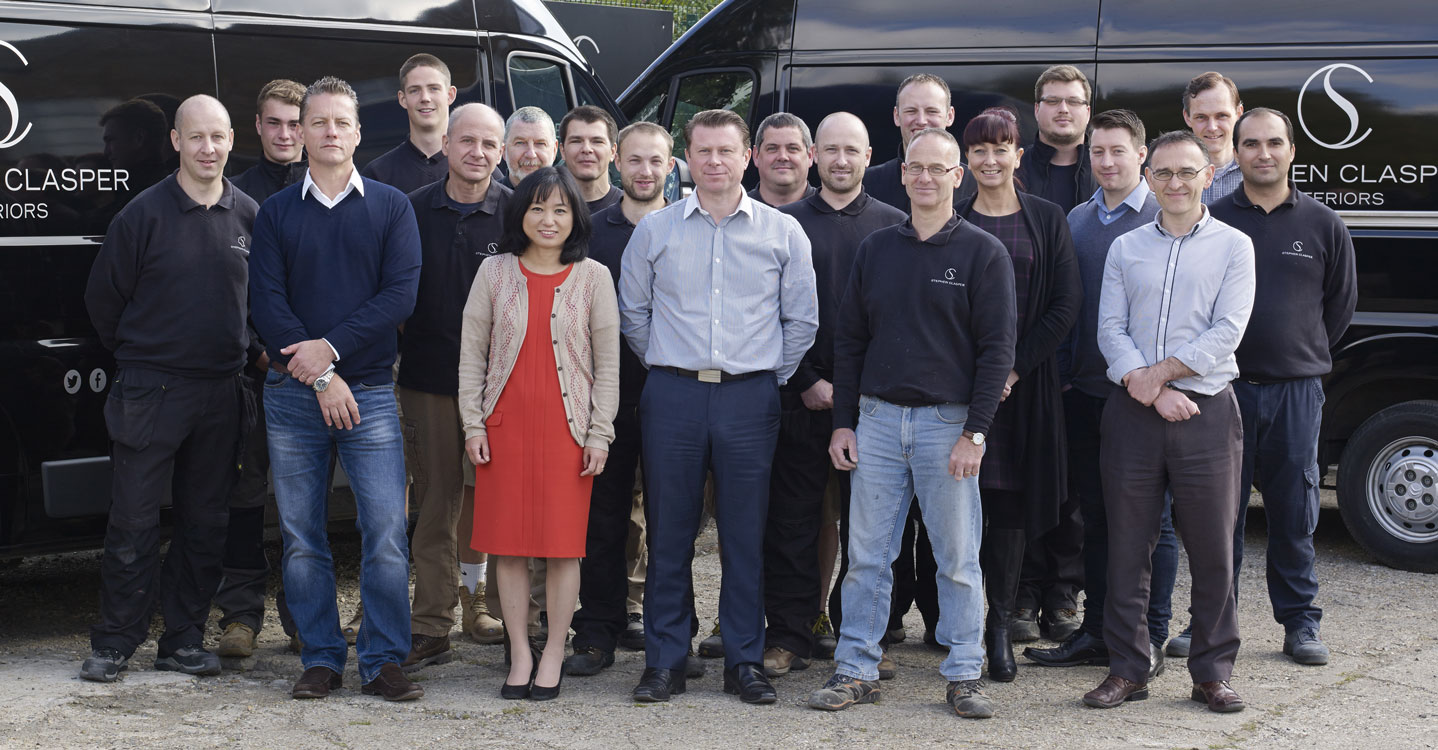 Here's a little more information about the seven members of our management team:
Stephen Clasper Creative Director
---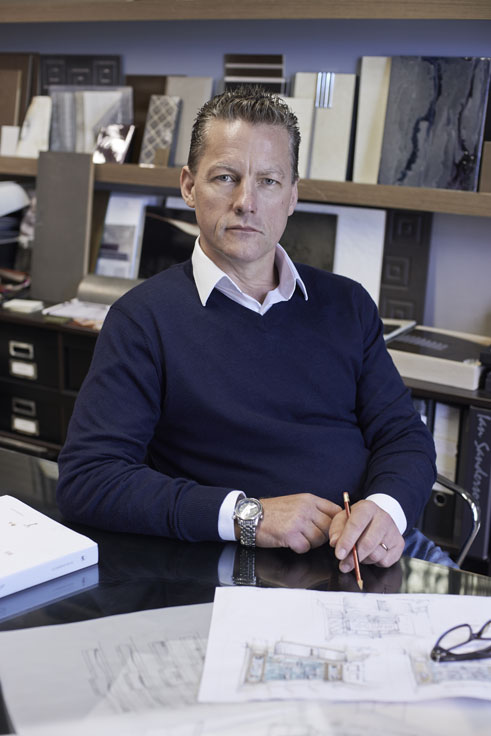 Stephen established the company in 1995 and is the driving force behind the creative side of the business. Stephen studied graphic design and illustration at Chelsea School of Art. Then, after a number of years travelling throughout the world, "meeting inspirational people and living in some amazing places", he returned to London. He began designing furniture and interiors and soon started specialising in the high-end residential market.
Today, as our company's principal designer, he's focused on harnessing his creativity and imagination to transform our clients' homes and enhance their lifestyles.
Stephen says: "I've always loved art, design and the process of creating something from nothing. I'm passionate about thinking differently and I like to surprise our clients with what's possible to achieve with their properties.
"Above all I'm proud that, thanks to our talented team, they will never see an interior like theirs in any other home."
When not designing beautiful interiors, Stephen enjoys nothing better than relaxing with friends and family over a BBQ and a good bottle of Italian wine.
Graham Goodall Production Manager
---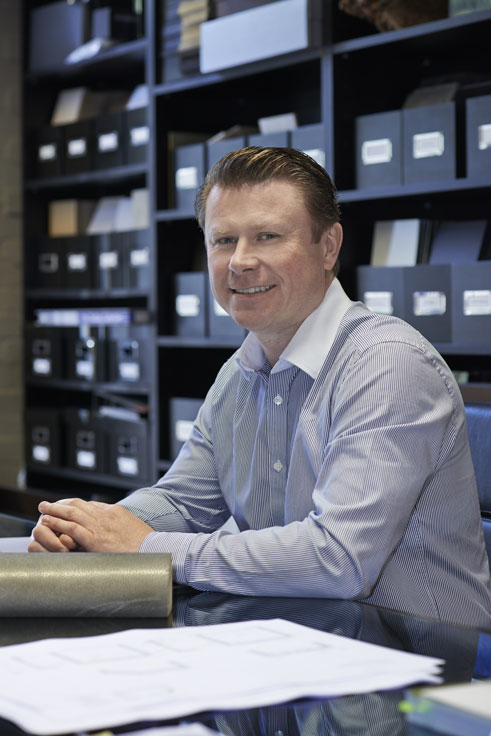 Graham is our lead project manager, overseeing each assignment from initial concept to final installation. He makes sure it runs to schedule and budget, meets our stringent quality standards and that our clients are fully satisfied with the end result.
Prior to joining Stephen Clasper Interiors, Graham ran a high-end architectural joinery business, serving high net-worth clients across Europe.
Graham says: "I love the way no two of our projects are ever the same. We're innovative in our techniques and materials and every day brings new challenges."
"Making bespoke furniture has been in my blood all my life. It gives me a buzz to deliver unique work that I know our clients will value for years to come. Like most of the team, it isn't a job for me – it's a vocation."
When not managing interior design projects with rigorous efficiency, Graham enjoys photography and cycling.
Sun Kyung Jones Senior Designer
---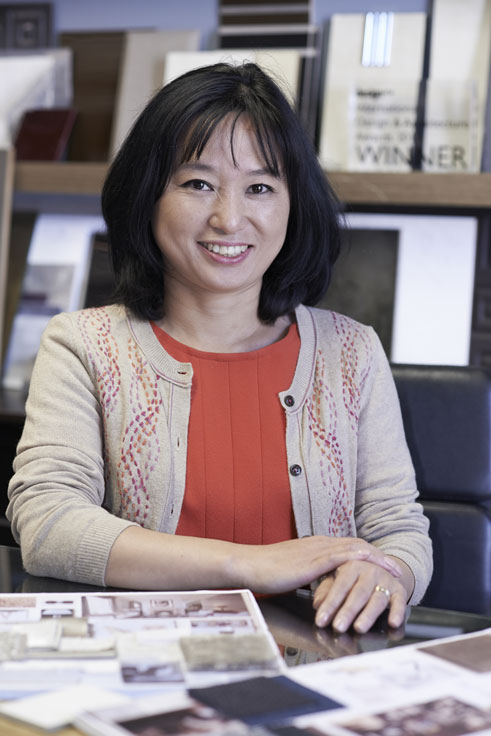 Sun is our lead designer, working closely with clients, using her experience to help them realise their vision for a unique, luxurious interior design for their home.
Born in South Korea, Sun was educated at Chelsea College of Art & Design and Kingston University, and has degrees in Interior Design and Architecture. After ten years in exhibition design for blue-chip companies she made the transition to high-end residential interior design, and for seven years worked at a respected design practice in Chelsea and Fulham. She has a wealth of knowledge of luxury residential design projects in central London and Surrey.
Her primary role is to design interior spaces and source lighting, fabric, wallpaper and fixtures to create a unique interior for each client.
Sun enjoys making bread, going to the cinema and frequently visits art exhibitions.
David Robinson Draughtsman
---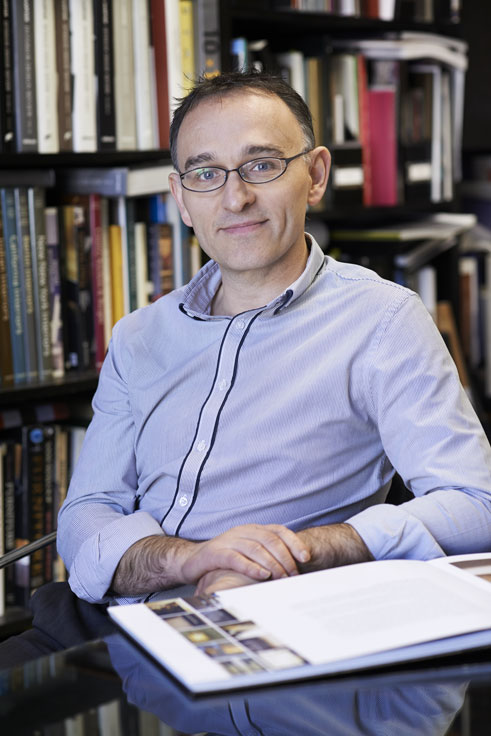 David is a highly skilled draughtsman. His primary role is to take our designers' concepts to the next level of detail in the form of presentation drawings, meticulously annotated to indicate features, materials and finishes.
Having gained client approval, he then hands these drawings to Allan Clark to turn them into technical diagrams for our craftsmen to bring to life.
David has a degree in furniture design and an MA in industrial design.
He says: "I love problem-solving – both the creative and practical aspects. Every commission provides a new challenge and I never stop learning."
"The best part of working here is seeing a project move from initial concept through to an outstanding end product – and knowing I was part of the team which made that happen."
David's hobbies are travelling, painting, triathlon, canoeing and chess.
Allan Clark Draughtsman
---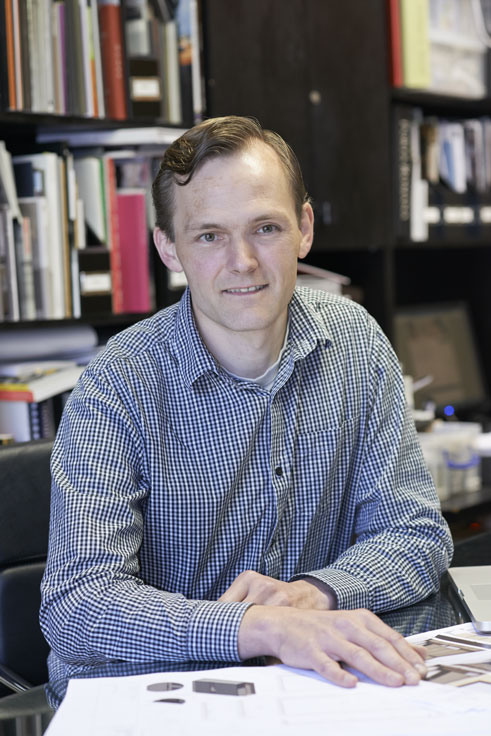 Allan creates detailed technical production diagrams for our craftsmen to turn into reality, based on the presentation drawings produced by David.
Allan has been with us for five years and was originally a high-end joiner – so understands both the technical design and production side of the business.
He previously worked for a heritage joinery business creating staircases, panelled rooms, windows and doors, and has also designed National Trust tea rooms.
Allan says: "It's a fantastic, creative environment here. It was a real eye-opener when I joined in terms of the properties we design and the standard of work."
"My favourite recent projects are the stunning kitchen we've just created for a prestigious home in Esher and a living area, bar and mezzanine cinema room for a property in Chobham."
Outside work, Allan's proudest achievement is cycling across Africa from Cairo to Cape Town.
Mark Simmonds Workshop Manager
---
>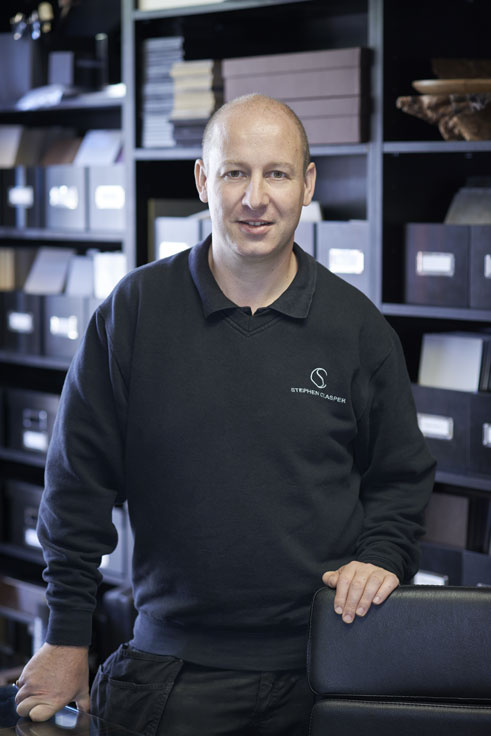 Mark leads our team of 10 craftsmen, ensuring we produce bespoke furniture of the highest standards.
His role involves liaising with our draughtsmen and designers, overseeing our craftsmen throughout the production process and then working with our installation team.
Mark has been with us for four years, prior to which he created bespoke furniture for David Linley.
Mark says: "I get great satisfaction from the way we create every aspect of our clients' interiors. My role can be tough given the standards we set, but I wouldn't have it any other way."
"We're always innovating – rising to a new challenge from our design team to achieve something different and turn their creative ideas into reality."
"I truly believe that, given the right conditions, we can make anything our clients want."
Patricia Algar Administration Manager
---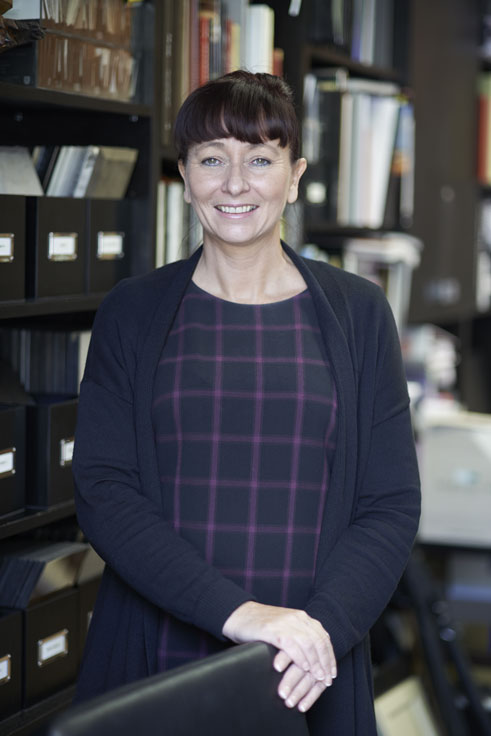 Patricia is responsible for making sure the office runs smoothly with responsibility for all general finance, HR and administration duties.
Patricia has over 20 years experience working in different departments giving her a wide range of skills which will support the company as we move forward.
She says "I really enjoy being part of such an exciting dynamic company manufacturing beautiful furniture and offering a great personal service. It's something that everybody here is genuinely passionate about. I really enjoy being part of such a creative exciting team."
---